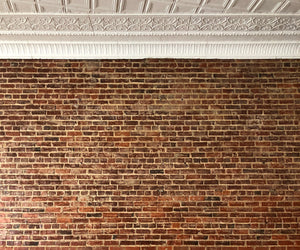 sophisticated art in a hometown community
Art of a Different Kind
Frank's Fine Arts is dedicated to representing sophisticated art from artists both established and upcoming. Owners Cathy and Olivia Wiggins sought to create a gallery for "art of a different kind" that wouldn't necessarily fit in other galleries. Situated in historic downtown Littleton, NC, Frank's is a unique gallery experience with a hometown vibe in the middle of a growing arts community.
Frank's Fine Arts is named after Frank Vandiford, father and grandfather of owners Cathy and Olivia Wiggins.
Simply put, Frank could create anything he could possibly want to make, but found a passion in woodworking. He fostered Cathy's artistic endeavors early on, and taught her that "If you can see it in your mind, you can create it." Frank gave his daughter the vision and confidence to pursue her childhood dreams of becoming an artist and opening an art gallery. Cathy and Olivia sought to honor his legacy by naming the gallery after him. His furniture can be found throughout the gallery.
Cathy Wiggins
Owner
From an early age, Cathy began creating with whatever materials were at hand. After working in watercolors, acrylics, textiles, and other mediums, she found her passion in leather. Her latest focus has been on pioneering the art of sculpting rawhide to create vessels, wall art, lamps, and more.
Cathy has written two books on her leatherwork and has been featured in numerous publications. Her leather artwork can be found in museums and private collections nationwide.
Given her medium and unique style of her art, Cathy found her work didn't fit into most galleries. In 2021, she set out with her daughter to create a gallery that would foster "art of a different kind."
Olivia Wiggins
Owner/Manager
Growing up with an artistic mother meant Olivia's creativity was always nurtured and encouraged. Arts and crafts time was always fun, and with a bit of help from her mom, she created some of the coolest school projects like an excavated Egyptian tomb.
After dabbling a bit in acrylics and leatherwork, Olivia found her passion for merchandising and interior design. In 2021, she joined her mother in opening Frank's Fine Arts. With her previous experience in business management, Olivia is on board as the manager of the gallery's operations.
Frank Wiggins
Official Greeter/Mascot
As a rescue, Frank is enjoying his life as a gallery dog and making new friends every day. He set out to help other four-legged friends find their forever homes, too!

As the newest artist of Frank's Fine Arts, proceeds from the sales of his paintings and merchandise are donated to Warren County Animal Ark.