Frank
The official four-legged greeter and mascot of Frank's Fine Arts is also an artist!
Frank's Mission
As a rescue, Frank is enjoying his life as a gallery dog and making new friends every day. He wants to help other four-legged friends find their forever homes, too! Proceeds from sales of his paintings and t-shirts go to Warren County Animal Ark.
About His Work
After dipping his feet in watered down non-toxic acrylic paint, Frank walks across the watercolor papers to create his masterpieces. His process is even messier than it sounds, so his work often contains splatter marks and the occasional tail print. Frank occasionally collaborates with his favorite humans by adding color to their pen and ink design.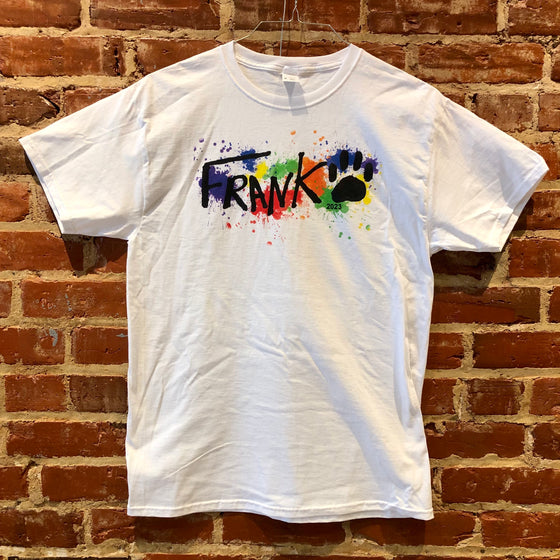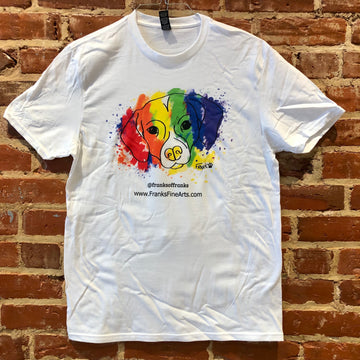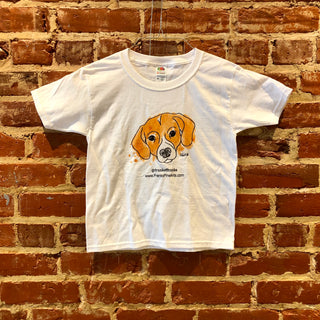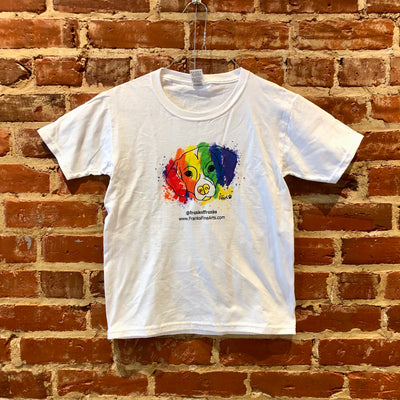 T-Shirts
$5 from each sale goes to Warren County Animal Ark. Adult and Kid's sizes available.
Shop Now
Meet Frank
Frank loves all people and making new friends, so come say hi! He's great with kids and dogs and always loves a good neck rub. He works full-time at the gallery, so he's looking forward to your next visit!